Featured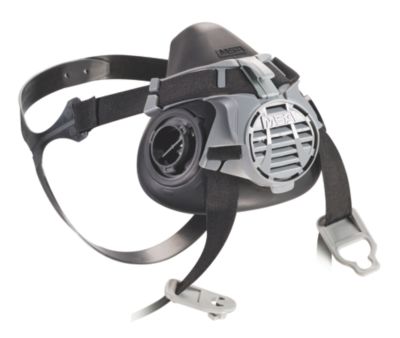 Advantage® 420 Half-Mask Respirator
With its UniBond over-mold facepiece, AnthroCurve™ face seal, and low profile design, the Advantage 420 Respirator is the superior option for respiratory protection. The over-mold facepiece and face seal ensure the unit provides an excellent fit and comfort to the wearer. The unique yoke and harness design (patent pending) allows a user to easily don and doff the state-of-the-art respirator while maintaining a customized fit. Other features include a ComforTop headband, a built-in moisture release chin cup hole, and the extra-wide head and neck straps.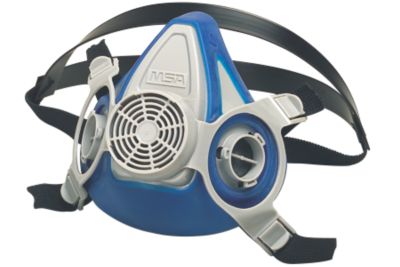 Advantage® 200 LS Half-Mask Respirator
The Advantage 200 LS is a comfortable, efficient and economic half mask. It is ideal for applications where workers are exposed to various hazards from job to job, such as high concentrations of fumes, mists and gases. With its patented MultiFlex system the Advantage 200 LS offers maximum protection and high wearing comfort. The soft, pliable combination of rubber and plastic provides a customised and pressure-free fit, instantly conforming to the wearer's unique facial characteristics. The Advantage 200 LS comes in three sizes and has a complete and exclusive filter programme to protect against harmful particles and/or gases.
Featured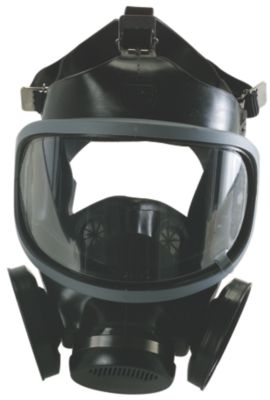 Ultra-Twin® Full-Facepiece Respirator
Crafted to provide a secure fit and strong protection, Ultra-Twin Full-Facepiece Respirators offer several options that make it a clear choice for defense against toxic chemicals. The unit features an inturned lip for a comfortable seal against the face, a large chin cup for easy positioning, and 5 suspension headstraps with roller buckles that hold the facepiece in place while minimizing hair entanglement. The wide lens is scratch resistant, while a speaking diaphragm provides clear short-range communications. The unit also features a nosecup that helps eliminate lens fogging.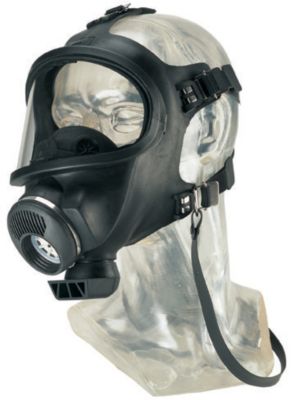 3S Full-Facepiece Respirator
With more than five million units sold, the upgraded 3S Full-Facepiece Respirator offers safety, comfort and durability. The face blank is made of a softer rubber compound (and also yellow silicone in another option) and has a wide sealing frame and deeper chin stop for a snug, comfortable fit. The lens is made of impact-resistant polycarbonate (and silicate-coated glass and Triplex glass in other options) and offers a wide field of vision for excellent viewing. The harness allows for quick donning and removal and achieves a pressure-free fit in combination with a protective helmet. The inner mask allows for optimal air flow and eliminates lens fogging. The mask comes in more than 50 different versions, allowing users to find the perfect mask.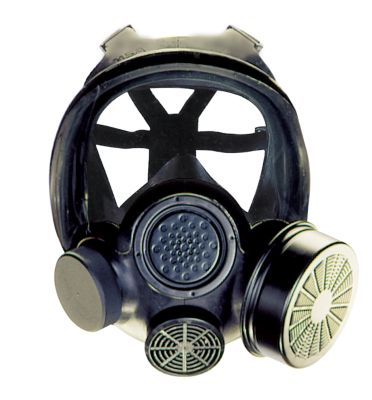 CBRN and Riot Control Gas Masks
Protect law enforcement and military personnel from a variety of respiratory hazards with this full line of CBRN and riot control gas masks. Featuring flexible lenses, wider field of view, permeation-resistant construction and built-in speaking diaphragms, these masks provide protection with a comfortable fit and superior visibility. Available in a variety of styles and configurations.
Featured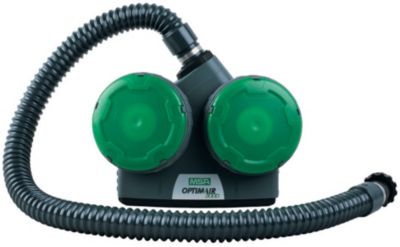 OptimAir® 3000 PAPR
With three possible configurations, the OptimAir 3000 offers versatility, ergonomic design and state-of-the-art features. The unit features a microprocessor-controlled, variable-speed motor to ensure the user gets an optimal amount of air. The respirator features one-button operation and weighs less than 1.5 kg for convenience and freedom of movement. When used with a hood, the unit's alarm is sent through the hose and can be heard in loud environments, while the five-level battery indication signals how much life the battery has left. Automatic calibration, long-life battery and shower-proof design makes the unit convenient and practical.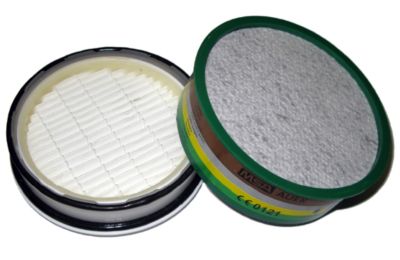 OptimAir 3000 Filters
TabTec® filter technology a carbon tablet rather than granules. The result is a compact, lightweight filter. The Particle filter features now the new high performance PlexTec technology. Three filters (Particle, A2 and ABEK] can be used in combination to give you five levels of protection, by using an exclusive stackable filter system. 
Featured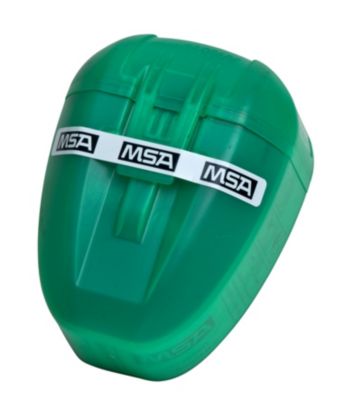 miniSCAPE
Using cutting-edge technology, the miniSCAPE respirator provides minutes of safety when seconds count. The portable respirator uses the new-generation TabTec filter, fits in a user's pocket and protects against numerous gases and vapors.
MSR 1 and MSR 2
The MSR 1 provides protection against hazardous gases of the types A, B, E and K. The MSR 2 also covers protection against particles (P2). Both devices are packaged in a robust carrying container with a belt clip.
S-CAP Hood
This highly visible, one-size-fits-all yellow hood offers protection against smoke and gas from fires, especially carbon monoxide. The easy-to-use unit dons quickly and features a nose cup for a wide variety of head and face sizes, while the cotton neck seal ensures a tight fit. The high-performance filter offers thorough protection, while the wide lens provides an increased field of vision and the low breathing resistance reduces claustrophobia.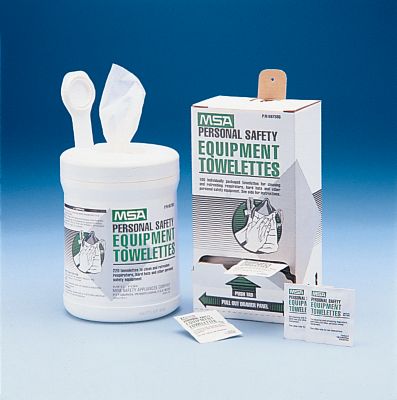 Respirator Accessories
Improve visibility with MSA respirator accessories, including spectacle kits and towelettes. Spectacle kits hold corrective lens in the facepiece while towelettes refresh equipment.