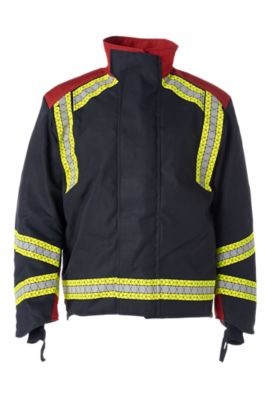 EOS
EOS is our new, state-of-the-art PPE design for structural firefighting, offering a unique combination of quality specialist fabrics, innovative protective design features and modern, ergonomic styling. It builds on the success of Bristol's XFlex, retaining the popular ergonomic sports styling and made from quality specialist fabrics. From the subtlety of the stitching used through to the carefully constructed anti-smoke barriers available, EOS helps to eliminate particulate build up in practical and innovative ways.  Stylish both inside and out, the EOS is set to raise the bar once again in the Personal Protective Clothing arena. EOS is ultra-flexible, hard-wearing, longer-lasting and able to withstand frequent washing and tumble drying.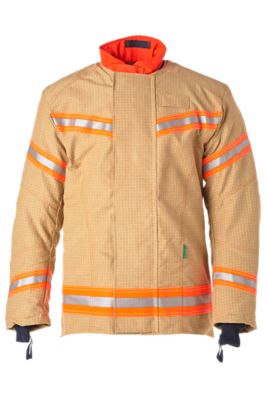 LayerFlex
In a move away from the traditional approach to PPE design, firefighters are issued with fire coats and trousers designed for structural firefighting to be used for all operational activities. We have designed and introduced a new layered approach using three garments, which when used in different combinations, provide the required levels of protection for structural and wildland firefighting as well as technical rescue operations. These garments have been designed to ensure that a firefighter is wearing garments which are suitable for the role being undertaken, rather than wearing structural fire clothing for all roles (including Technical Rescue and Wildland firefighting). The ensemble consists of three garments: A RescueFlex Jacket, An XFlex Outer Jacket and An XFlex Trouser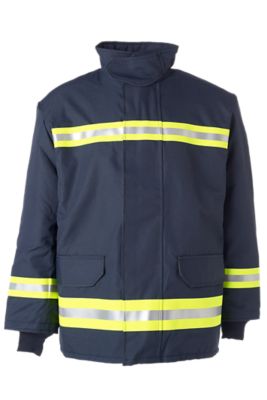 B-Tech
B-Tech is MSA Bristol's entry level for a structural firefighting coat and trousers to EN469 Level 2. The short style coat is designed with ergonomic fit. The trouser measurements provide adequate overlap, so that there is no gap between coat and trousers when bending. That is the ideal fire protective clothing solution for industrial users or markets where price is the main driver but a quality product from a proven and trusted manufacturer is still sought. With a nod towards ergonomics and 28 male and female sizes, this is more than just an entry level garment range.