Featured
SMC Model 4001 Controller
The SMC Model 4001 Controller is a comprehensive hazardous gas detection monitoring system designed with flexibility and features to meet specific light industrial applications, such as wastewater. Its user-friendly design makes installation and operation a simple task.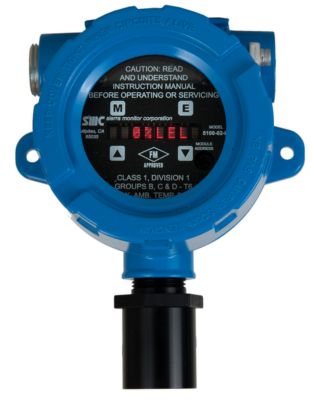 SMC 5100-02-IT Combustible Monitor
The SMC 5100-02-IT gas sensor monitors combustible gases such as Methane, Hydrogen, Propane, and others. It is based on catalytic bead technology, a consistent and reliable method of detection that offers excellent response times to the target gases. The 5100-02-IT sensor offers multiple communication outputs including 4-20 mA and Modbus RTU.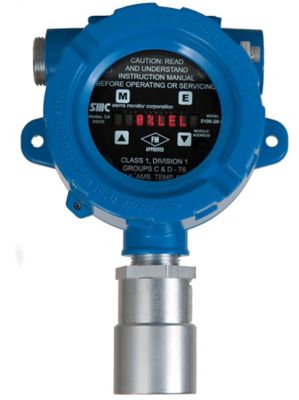 SMC 5100-28-IT Point Infrared Gas Detector
The SMC 5100-28-IT detector uses infrared technology, an accurate and stable gas detection method that is low maintenance and can operate in highly combustible and/or low oxygen environments. The 5100-28 IR detector is network-enabled to provide the interface needed to your plant-wide control system, whether it be 4-20 mA, Modbus, HART, relay contacts or SentryBus.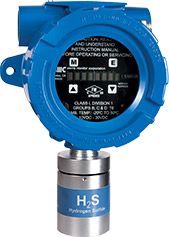 SMC 5100-XX-IT Toxic Gas Detector
The SMC 5100-XX-IT gas detector monitors toxic gases such as Hydrogen Sulfide, Carbon Monoxide, Nitrogen Dioxide, Ammonia, Oxygen Deficiency, and others. The detector requires calibration only every six months, cutting operating costs and time. As part of the SMC Sentry IT platform, the detector can be remotely diagnosed and calibrated via Remote Sensor Capability.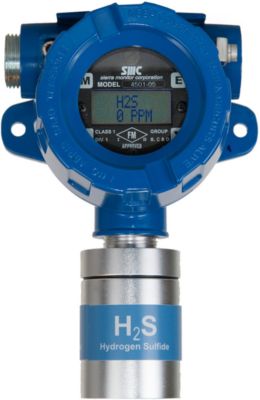 SMC 4501-XX Toxic Gas Detector
The SMC 4501-XX Detector monitors toxic gases such as Hydrogen Sulfide, Carbon Monoxide, Oxygen Deficiency, Chlorine Dioxide, and others. Utilizing 2-wire loop-powered technology, the 4501-XX requires less wiring, leading to better protection from wiring errors. The 4501-XX requires minimal maintenance with a 6-month calibration cycle and continuous self-diagnostics.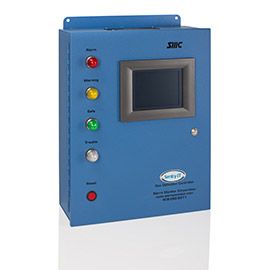 SMC Sentry IT 32 Channel Controller
The SMC Sentry IT Controller is a powerful network-enabled hazardous gas detection system that operates up to 32 detectors and interfaces with devices over Modbus RTU, 4-20 mA, Sentry PSG Bus, and conventional dry contact. The embedded web application enables users to view important data remotely and provides connectivity into the Industrial Internet of Things (IIoT).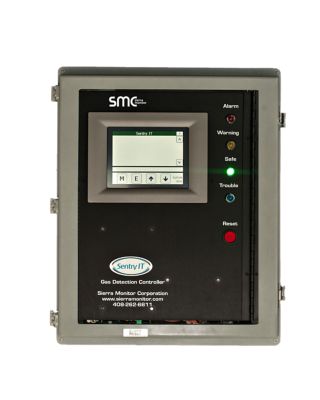 SMC Sentry IT Retrofit
SMC Sentry solutions are installed in thousands of facilities that face risks from combustible and toxic gases. New advances in sensing algorithms, protocols, web technologies and cloud connectivity can help enhance safety, reduce ongoing operational costs and provide new data driven insights. The SMC Sentry IT Retrofit makes it easy to upgrade legacy Sentry systems.
Discontinued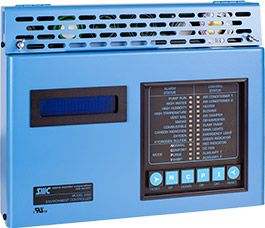 SMC 2450 Facility Environment Controller
The SMC 2450 Facility Environment Controller is designed to manage HVAC controls, environmental alarms, and manage rigorous personnel safety requirements of controlled environment vaults (CEVs) and walk-in cabinets. The SMC 2450 also monitors CEVs for the presence of combustible and toxic gases and automatically initiates ventilation when an alarm threshold is exceeded.
Discontinued