Featured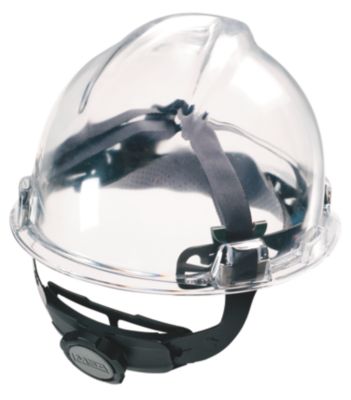 Fas-Trac® III Suspension
Ensuring your workforce wears their safety helmets can be a real headache. MSA, the leading provider of protective helmets, has the perfect remedy: the Fas-Trac® III Suspension. No more pressure headaches. No more pulled hair. No more falling off. No more sacrificing worker comfort for safety. Market-leading MSA helmets now have a comfort-leading suspension! 
Featured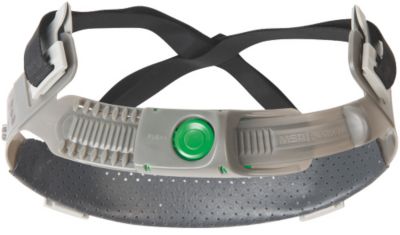 Push-Key Suspension
The Push-Key safety helmets suspension with its innovative adjustment concept brings an extraordinary way to enhance your workforce retention and comfort. Push-Key, the new harness designed exclusively for MSA V-Gard® Industrial Helmets, with the best cost-benefit ratio offered in the market. You can adjust it with one hand even when worn. There is no denying how much a simple "Push" changes everything!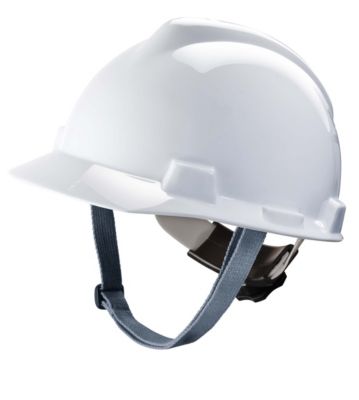 Chinstraps for MSA Hard Hats
Put and keep MSA helmets in their place with these comfortable, adjustable chinstraps. Available in two styles; suspension-attached and shell-attached.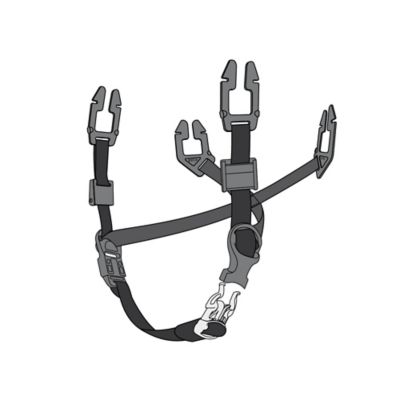 Chinstraps for V-Gard Industrial Helmets
Put and keep MSA hard hats in their place with adjustable chinstraps in different styles. Two different materials and the selection between 2 or 4 point mounting accommodates the varied conditions of use and working environment.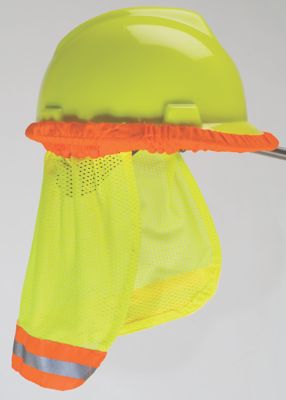 SunShade Hard Hat Accessory
Keep workers cool and comfortable on the job with this lightweight, mesh ear and neck shade. Easily attaches to hardhat or cap to protect from sun and heat. Features a contrasting color band and reflecting stripe to increase wearer visibility. Three strategically placed clips keep the shade from slipping or turning. Won't interfere with MSA face shields and frames.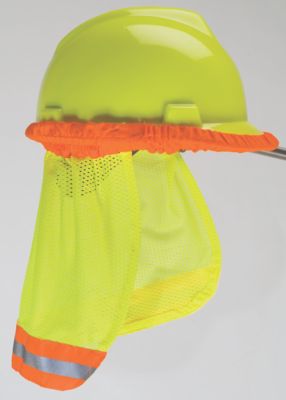 SunShades
MSA SunShades not only help to protect wearer's ears and neck from sun and heat, but also enhance worker visibility with contrasting color band and reflective striping. Fit most hats and caps.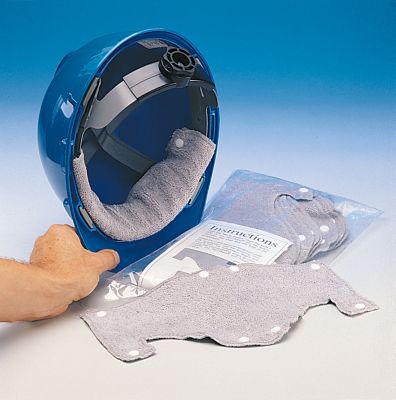 Terri-Band Sweatbands
Protect eyes and face from sweat and drips with these absorbent and comfortable sweatbands. Easily snaps into all MSA industrial helmets. Makes helmets fit better, too. Machine washable.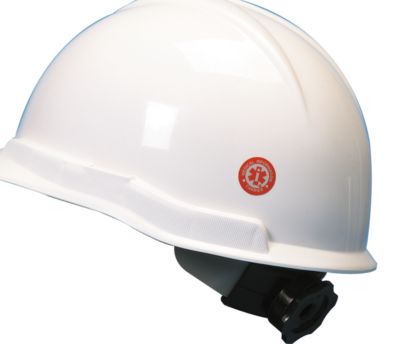 Medical Information Carrier System
This small, inexpensive hardhat accessory can save lives because it provides crucial medical and contact information in the event of an emergency. Tucks inside the helmet shell. Includes a polyolefin film data form, heavy-duty neon carrier, high-tech tape and reflective helmet decal. An MSA exclusive in industrial environments.