Featured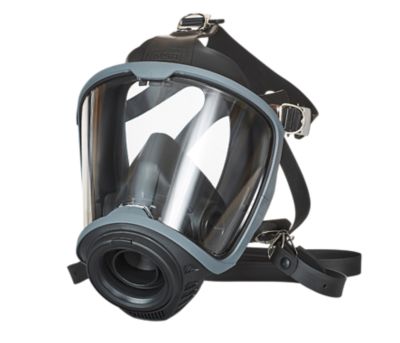 G1 Full Face Mask
The G1 full face mask sets new standards for wearing and breathing comfort. Minimum pressure points can be felt on the face and various size options are available. Integration to Gallet F1XF fire helmet is made easy through helmet mounting bracket options.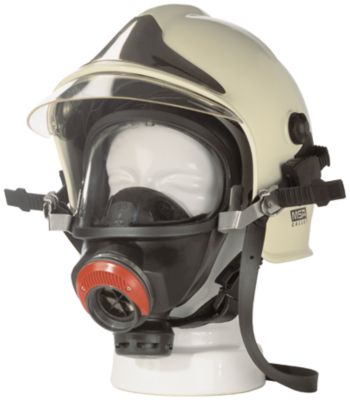 3S Full-Face Helmet Mask
Mask-helmet-combinations offer the advantage that your full face mask can be put on and taken off without removing your helmet. Not only do the adjustable rubber straps allow for a more comfortable fit for every head size and shape; better positioning also provides more safety. The full face masks 3S-H don't require a standard head harness. When attaching the mask to the helmet, the helmet takes the place of the traditional harness and keeps the mask in position.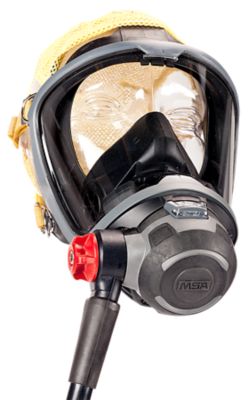 G1 Facepiece
The G1 Facepiece was designed without electronic components, to minimize weight, reduce your stress and fatigue and improve your overall performance level. This design also means that there are no electronic components on the outside of the facepiece that may result in snag and entanglement hazards. What's more, by eliminating costly electronic components, the price is reduced substantially, allowing personal-issue facepieces to be a cost effective measure. As an added bonus, the facepiece is equipped with cross-contamination prevention to reduce the spread of illness when facepieces are shared. But MSA didn't stop there. The MSA G1 SCBA is also equipped with a speaking diaphragm to increase speech clarity while off air. The new G1 Facepiece is not only lightweight and compact with overall low profile design, it's comfortable and built to last. Taking the preferred design features of the Ultra Elite Facepiece, including wide field of view and comfortable, robust seal geometry, we've taken the MSA G1 SCBA to the next level with an open port to provide low breathing resistance, both on and off air. The G1 Facepiece can help you to conserve energy for when you need it most.