Featured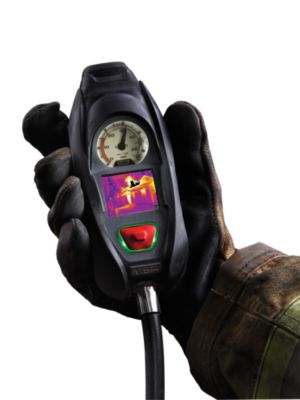 MSA G1 SCBA Integrated TIC
The MSA G1 SCBA with Integrated Thermal Imaging Camera provides EVERY firefighter the ability to see in dark and smoke filled environments, aiding in the speed and effectiveness of your operation from the initial 360, to working the fire, overhaul and rescue. This sight is provided through a Thermal Imaging Camera that is integrated into the G1 SCBA Control Module, eliminating the need to carry an additional piece of bulky equipment and the concern of an additional snag hazard. NFPA 1981 Approved – Now Shipping!
Featured
AutoMaXX
With its large, colored operating buttons, swivel connections, silicone line and maintenance-friendly design, this lung-governed demand valve set milestones for fire fighting around the world. Features automatic first-breath activation (depending on model), as well as automatic deactivation on separation from mask (depending on model). Available in both normal and positive pressure versions.

Air Cylinders
Choose from a complete line of air cylinders, including lightweight carbon, economical aluminum or affordable composite. Choose from eight different cylinders, each designed especially for MSA Air Masks. Available in high and low pressure with air supply durations of 30, 45 and 60 minutes. Optional custom logos available.