Featured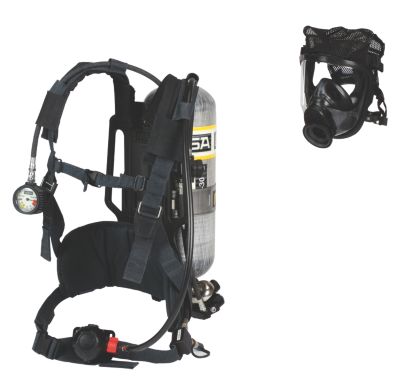 AirHawk® II Air Mask
Lightweight, durable and economical, this SCBA keeps contaminants at bay. Ideal for a variety of industrial-hazard applications. Choose from a variety of options for each of the system's six major components including: face piece, carrier and harness assembly; cylinder; first-stage regulator; mask-mounted regulator; and end-of-service time indicator.
Featured
AutoMaXX
With its large, colored operating buttons, swivel connections, silicone line and maintenance-friendly design, this lung-governed demand valve set milestones for fire fighting around the world. Features automatic first-breath activation (depending on model), as well as automatic deactivation on separation from mask (depending on model). Available in both normal and positive pressure versions.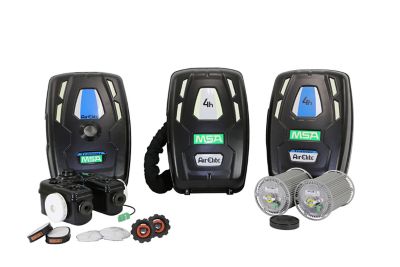 AirElite 4h - Closed Circuit Breathing Apparatus
The AirElite 4h with its slim construction and ergonomic design provides maximum comfort, with weight positioned on the waist and no shoulder width protrusion. The lateral breathing tubes are snug to the body for easy donning and doffing even in confined spaces without mask removal. It offers excellent breathing comfort via low breathing resistance, low inhalation temperature and dry breathing air. It has maintenance free standby storage for up to 2 years in full readiness mode – up to 8 years if canisters are in factory sealed condition. The G1 AirElite full face mask sets a new state-of-the-art in comfort and safety. It is a symbiosis of sophisticated materials and modern design principles.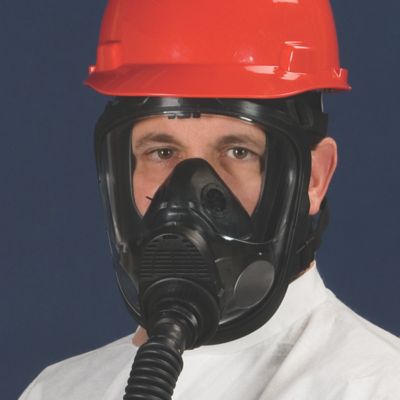 Constant Flow Airline Respirator
This Type C, supplied-air respirator supplies a continuous flow of air to the face piece from an external source. The complete assembly is available with the Advantage® 4000 (either an Ultravue® or Ultra Elite® full face piece, Comfo® half-mask face piece or Comfo welder's) face piece, plus breathing tube, web support belt and air flow control valve. Use only in non-IDLH environments.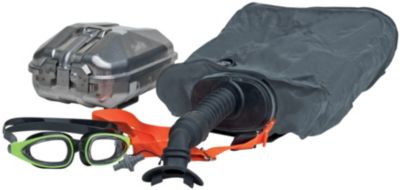 SavOx
This chest-worn protective escape device provides oxygen on demand wherever toxic gases, particles or oxygen deficiency can be imminently present. Ready-to-use, it's small in size and low in weight, making it easy to don, use and carry. Features a double heat-exchanger system to reduce inhalation air temperature to a comfortable level. The TR device allows quick and economic training of donning and use by simulating the weight and properties of real units
SSR 30/100
This small, robust KO2 respiratory device delivers safe and immediate oxygen on demand for escape or rescue. Packed airtight in a stainless steel container, this lightweight device is designed to be worn on a belt for easy opening and use. Dons in seconds. The TR device allows quick and economic training of donning and use by simulating the weight and properties of real units