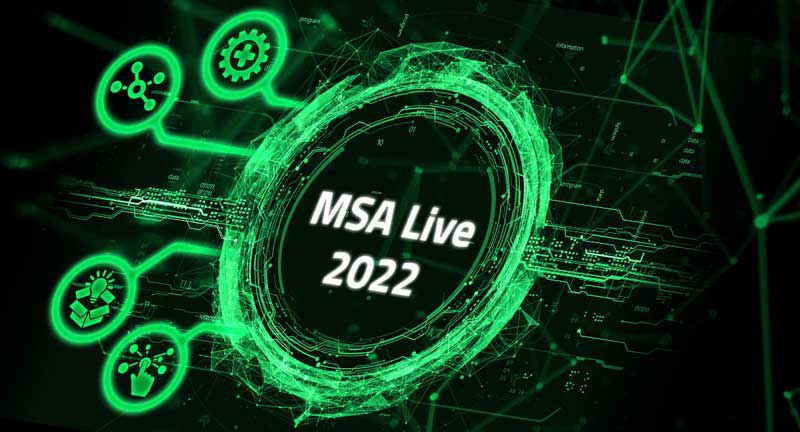 25 – 27 January, 2022
Join us for
MSA LIVE:
Get Connected. Stay Protected.
– A virtual safety event
Workplace injuries affect everyone—resulting in lost productivity every year. And most are preventable.
To better protect your workers, join us for these FREE online, interactive sessions.
25 January - English
26 January - German
27 January - French
From now until 27th January 2022, by registering for and attending any MSA Live 2022 session, you can enter our sweepstake to win an MSA Gear Store voucher of up to 40€!
Don't Miss Out
This spectacular three-day event, available in English, German, and French, will include:

Series of thought-leading, educational safety sessions
Live talks and Q & A with MSA safety experts
Introduction to the future of Connected Work
Learn about the latest technology that can drive a stronger, proactive culture of safety and performance

Showcase of our latest innovations in safety products and solutions
Including an unveiling of MSA+ Subscription Service and ALTAIR™ io4 Gas Detection Wearable, and so much more!

Experience and interact with MSA
We'll bring our products and safety applications to life through cutting-edge 3-D technology
Featured Products from MSA