FGFD – Oil, Gas and Petrochemical
Fixed Gas & Flame Detection (FGFD) Solutions
Laser based Open Path Gas Detectors for large area applications
Discover our world-class solutions and knowledge that addresses the needs of oil, gas and petrochemical workers around the world.
Leading the Way in Oil and Gas FGFD Safety
Oil, gas and petrochemical industries and their potentially hazardous and combustible materials require gas and flame detection and monitoring solutions. Chemical handling, storage, and possible spills and leaks require early detection and fast response using durable, reliable detection instruments. MSA designs and manufactures a complete line of world-class detection products for oil, gas and petrochemical facilities monitoring.
MSA offers various gas detection sensor technology for detecting many toxic and flammable gases. These solutions include traditional Point Gas Detectors, Ultrasonic Gas Leak Detectors, Infrared Open Path Gas Detectors and the most recent development in open path detection, Laser based OPGD.
MSA's Senscient ELDS (Enhanced Laser Diode Spectroscopy) Open Path Gas Detector, adds an additional layer of detection for many gas risks that has not previously been possible. These are the gases that can be detected by the Senscient ELDS:
Hydrogen Sulphide
Hydrogen Chloride
Methane
Ethylene
Hydrogen Fluoride
Carbon Dioxide
Ammonia
H2S + Methane
What makes the Senscient ELDS the most advanced and reliable Laser OPGD?
The ELDS Open Path system also detects gas clouds with very low concentrations, with PPM.Metres measurement range. This ultra-low measurement range ensures the earliest possible detection, giving the users valuable time to take the correct course of action. Being target gas specific, which avoids false alarms caused by interference from any other gases, vapours or other substances, it makes the ELDS the most reliable Laser Open Path solution for a wide range of gases.
Having problems with your current Infrared based Open Path Gas Detector in fog or rain?
This is due to IR radiation being absorbed by moisture and when the Receiver does not detect the IR beam being emitted from the Source (Transmitter), then a "Beam Block" warning is given. During this condition, the IR OPGD cannot detect a gas leak.
As a Laser is not absorbed by moisture in the same way as IR is, the Senscient ELDS does not go into Beam Block. This is why Laser OPGD offer superior up-time in these conditions and you do not lose gas detection.
Learn how ELDS Laser technology works and what makes it unique.
Whether upstream, downstream, or midstream, continuous combustible and toxic gas monitoring is critical.
Dangerous hydrocarbons can accumulate during separation, dehydrating and processing. Hydrogen Sulfide (H2S) gas can pocket during exploration and processing, posing risks to facilities and workers.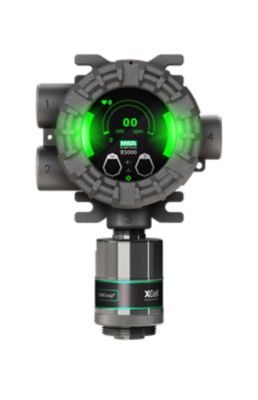 ULTIMA® X5000 Gas Monitor
The ULTIMA® X5000 Gas Monitor is the future of gas detection for oxygen, toxic and combustible gases. MSA XCell® gas sensors with TruCal® technology offer calibration cycles up to 24 months (local calibration respected). The gas transmitter's advanced, multi-lingual OLED display is easy to read and the unique touch-screen interface makes it simple to navigate.
View details
Offshore exploration backed by reliable protection on the oil platform.
Used for exploration of new and existing oil and gas fields, offshore oil platforms and Floating Production Storage and Offloading (FPSO) can be subjected to dangerous combustible and toxic gas threats. Highly corrosive marine environments require robust gas and fire solutions.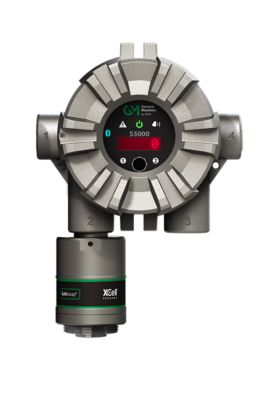 From perimeter monitoring to point and flame detection, MSA offers detection suite that covers midstream applications.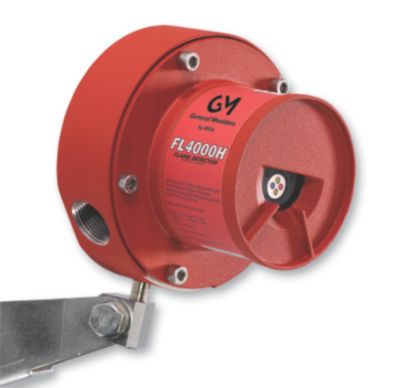 FL4000H Multi-spectrum IR Flame Detector
The FL4000H is an advanced multi-spectrum infrared (MSIR) flame detector that provides superior false alarm immunity with the widest field of view. The FL4000H employs a multi-spectral optical IR sensing array with a sophisticated Neural Network Technology (NNT) system to reliably discriminate between actual flames and the vast majority of false alarm sources. The FL4000H detects typical fires such as alcohol, n-heptane, gasoline, jet fuels and hydrocarbons. It can also see through dense smoke produced by diesel, rubber, plastics and lube oil fires.
View details
TOP OIL AND GAS FGFD PRODUCTS
FIND OIL AND GAS FGFD PRODUCTS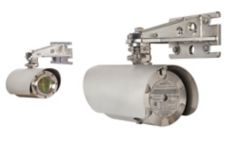 Did you know that Laser Based Open Path Gas Detectors can be used to detect various Toxic & Flammable Gases?
The latest development in Open Path Gas Detection uses laser sensor technology rather than Infrared.
Learn more about the benefits ELDS Laser OPGD offers.
Sign up for the FREE webinar recording on our Enhanced Laser Diode Spectroscopy (ELDS) Gas Detection