Unexpected Comfort.
Introducing the all-new V-SERIES™ harness line from MSA.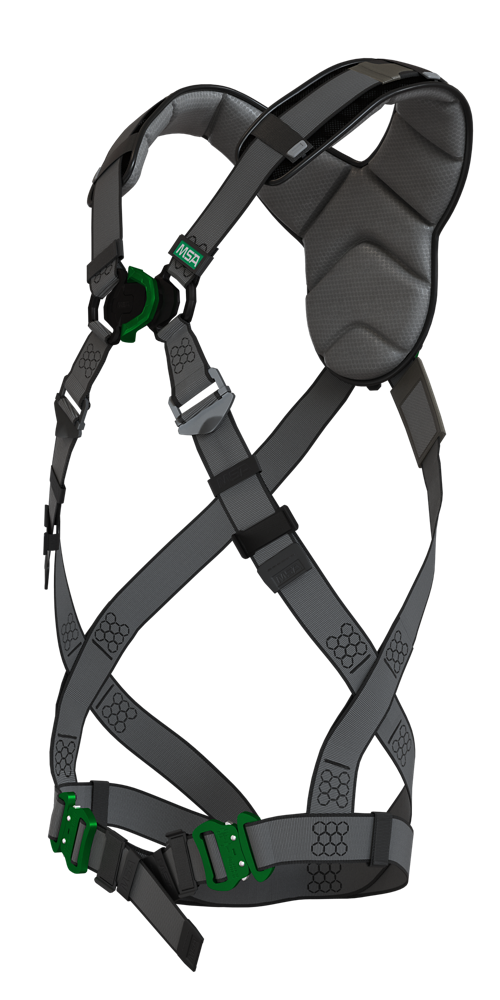 The Next Generation of Fall Protection
Because the safest fall protection harness is the one you'll actually want to wear, each V-SERIES harness includes unique features to deliver exceptional comfort – so you can focus on your work, not your harness.
Superior Comfort
Exclusive racing-style buckle allows for a close, comfortable-fitting harness — eliminating the need for bulky chest straps or cumbersome buckles.
Increased Flexibility
Racing-style buckle creates an athletic cut, contouring the harness to the body for improved upper torso movement on the job.
Adjustability
Pull-down adjustment allows you to quickly get the right fit that lasts throughout the work day.
On-Demand Video Demo
Watch the V-Series demo to get a close look at the special features at a time to suit you.
DESIGNING-IN SAVINGS: HOW QUALITY SOLUTIONS CAN REDUCE THE TRUE COST OF FALL PROTECTION PPE
True whole life cost of ownership is often overlooked when choosing, comparing and budgeting for fall protection personal protection equipment (PPE). To learn more, download this white paper highlighting the most important, and often hidden, factors to consider when investing in fall protection PPE.
Download Our Whitepaper
REQUEST A CALLBACK
Thank you for your request! An MSA associate will be in touch with you shortly.